Finding the Perfect Property: Where Do You Start?
By Ron Sudman, CEO, Management One Property Management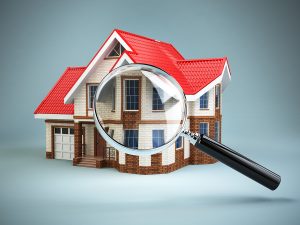 You want to become a rental property investor, and you understand that you need to buy the right property at the right price to get the best return on investment. Simple, right? Not really. Prospecting for the perfect property takes a great deal of time and energy. However, if you're constantly on the lookout, you'll come across just the right properties for your investment portfolio without undue effort. You should be looking for four types of properties: listings, vacancies, for sale by owner (FSBO), as well as foreclosures and pre-foreclosures, according to the detailed plan outlined in HOLD: How to Find, Buy, and Rent Houses for Wealth.
Listings
The first opportunities you'll be keeping your eyes out for are home listings. The daily newspaper, internet, and your local real estate agent will help you keep abreast of sales in your target areas. It's not difficult to find time to peruse the newspaper at the breakfast table or on your commute to work, and you're always looking at your mobile device, so why not check out online listings? Plus, your real estate agent can take much of the work of searching for listings off your shoulders. She or he can search and send appropriate listings your way and even set you up on portal or drip campaigns to receive Multiple Listing Service (MLS) listings that match your specific searches.
The downside to listings is that, because they are the easiest and quickest lead-prospecting types, agents are looking at them as well. By the time you look at the MLS offerings or newspaper or internet ads, they've often been picked over by other agents or investors. One tactic with MLS listings is to check for expired listings and ask your agent to contact the sellers on your behalf.
Sometimes, there's an advantage to looking for properties not in MLS. Off-market homes that are for sale but not listed are called pocket listings. In such cases, the seller — for various reasons such as wanting a more private sales process — opts not to make the listing available in MLS. Without as much competition, you may find a bargain.
Vacancies
Vacant houses can be great opportunities for investors. Unkempt yards, newspapers piling up on the porch, or houses in disrepair may be signs that the owners cannot afford the repairs, are having trouble renting the homes, or don't even know the residents have moved out. Perhaps the homes are owned by banks that have not yet put the properties on the market.
Drive through your target neighborhoods regularly to search for vacant houses. You can even enlist the help of friendly mail carriers or waste removal personnel to be on the lookout, according to the Creative Real Estate article. When you find properties, you should be able to trace the owners through county tax or real estate records or by asking the neighbors. Then, contact the owners to see if they are interested in selling. They may be eager to unload the properties — either now or in the future.
These properties may have hidden reasons for being vacant such as major heating, plumbing, or structural problems. Make sure to thoroughly check out the properties before making offers. The faults could make your bargain properties much less of a bargain.
FSBO
Owners who try to sell their properties without the help of real estate agents are usually trying to avoid paying commissions. And since they don't have the help of agents to advertise and drive sales, these properties may sit on the market longer. Therefore, they can be excellent opportunities for investors. To find FSBO properties, you can check newspapers for properties owners list — rather than real estate brokers. You can also drive your target neighborhoods looking for FSBO signs or even place your own ads in newspapers looking for homes. Keep in mind you'll likely be contacted by real estate agents in addition to owners trying to sell.
Because these owners are trying to avoid real estate commissions, they may be willing to negotiate lower buying prices. But be careful: Many owners overprice their properties. Always be sure to do your research.
Foreclosures and pre-foreclosures
Foreclosures and pre-foreclosures can be great ways to find bargain properties. However, this method is not for the faint of heart or the novice investor. Many professional investors find excellent deals on foreclosed properties, but they do a lot of work beforehand.
Banks put foreclosed or soon-to-be foreclosed properties up for auction to interested buyers. These properties are listed publicly and then auctioned off. It's a good idea to attend a few auctions to understand the proceedings and rules before you attempt to purchase. Also, make sure you thoroughly research each property beforehand to ensure the sale doesn't include unpaid taxes or liens. This will allow you to make an appropriate offer. Once you make an accepted bid, the property is yours and there's no turning back.
Looking for a residential investment property — but don't know where to start? Universal Property Management experts can help you find the property that meets your investment objectives. Your next step? Contact us by email or call us at 603-766-4876.