Marketing Is a Necessary Evil for Your Rental Property Business
By Ron Sudman, CEO, Management One Property Management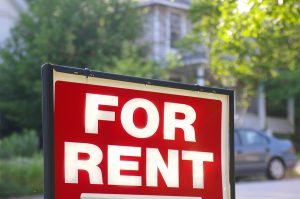 If you're a rental property owner or manager, the number-one item on your list of responsibilities is to get residents into your rental units. To do that, you have to constantly and effectively market your properties so you keep them filled and have a pool of potential residents to tap into when a resident moves out. Effective marketing means so much more than nailing up neighborhood fliers or putting a sign in the window. Here are some tips and techniques for marketing your properties and filling them with qualified residents:
Website marketing
Eighty percent of people in search of rental homes start with the internet — which is why you need to have a presence there as well. Whether you have one rental property or dozens, a website is a must-have for showcasing them. Use local search engine optimization that identifies property locations so people looking for rentals in those areas can easily find you. But just getting them to your website is only half the battle — you also have to schedule property showings. (When Management One experts survey owners managing their own properties, approximately 70% do not return phone calls or emails.) In addition, you want them to fill out rental applications. The best way to get potential residents to apply is to deliver a good user experience on your website. Users will appreciate

easy navigation and search functionality;
high-quality images of home or unit interiors;
complete information, including square footages, prices, deposits, application fees, utilities, pet policies, and — if possible — virtual walk-through videos;
the ability to apply or schedule a walk through; and
a mobile-optimized website.
Traditional marketing
Complement your website marketing with traditional methods. The oldest method on earth is simply word-of-mouth, but it's still effective. To enhance its effectiveness, offer current residents incentives for referring potential residents. Newspaper classifieds, rental property guides, and fliers are still important for marketing your properties. Make sure to list all property details as well as features and amenities that make them stand out. Don't forget about signage. Attractive, professional-looking signs will draw the attention of people who are searching by cruising the neighborhood. Also, be sure to comply with all Federal Fair Housing Laws, as there are many and the consequences for noncompliance are significant.
Online outlets
Internet listing outlets such as Zillow, Trulia, Postlets, Craigslist, Yahoo! Homes, and others let you tap into an audience of millions to advertise your rental units. Make sure your photographs look professional, and if the outlet allows videos, post virtual interior tours. According to the RentPrep article, you should also write enticing and engaging copy to go with your listings and include appealing details about why each property is better than other properties in the area.
The all-in-one solution
Marketing your rental properties via all these channels can eat up a significant amount of your time — time that you could be spending searching for new properties to add to your portfolio. You can avoid much of the stress of marketing your properties by partnering with a full-service property management company like Universal Property Management. Company experts will use proven strategies that take advantage of all advertising channels and effective marketing materials that you can customize for your own properties. You'll have access to a corporate website and recognized brand that will help drive referrals as well as your own website to advertise your properties locally.
As your investment portfolio grows, it becomes increasingly difficult to keep up with marketing tasks. When you team with a reputable property management company, you can relax and let the professionals take care of quickly filling your vacancies with high-quality residents.
Property management doesn't have to be a headache — when you have the right help to make it easy. Visit the Universal Property Management website or call us at 603-766-4876 to learn how our experts can simplify all your property management tasks.