Update Properties to Accommodate Residents with Disabilities
By Ron Sudman, CEO, Management One Property Management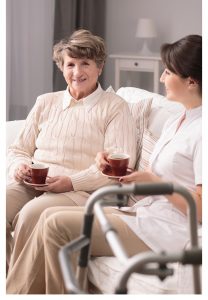 Whether you're looking for ways to reasonably accommodate an existing resident or you'd like to enhance the marketability of your properties for future residents with disabilities, adding a few handicap-friendly features can be remarkably beneficial.
A variety of renovation and upgrading options are available for making your properties safer, more functional, and more comfortable spaces for residents with disabilities — particularly those who use wheelchairs or other mobility-assistance devices.
Ramps make entrances and exits more accessible.
Chair lifts allow wheelchair users to navigate stairs.
Railings in bathrooms, kitchens, and hallways can assist residents with standing and walking.
Walk-in showers allow those with mobility issues to get in and out with ease.
Bathroom fixtures like grab bars, shower seats, and hand-held sprayers can make restroom navigation much easier.
Door frames and hallways at least 32 inches wide allow wheelchairs to comfortably pass through.
Lower cabinets and countertops in the kitchen and bathroom enhance functionality for wheelchair users.
Knobs on sinks and on doors can make them easier to turn on and open than levers.
Lower hanging bars in closets allow residents to reach clothing and other items from a sitting position.
While installation and remodeling costs for these items depend on your location and the scope of your projects, they could be worthwhile investments.
In many areas, it's extremely difficult to find properties that can accommodate residents who have disabilities. By making your properties handicap-accessible and functional, you'll also make them stand out!
Property management doesn't have to be a headache — when you have the right help to make it easy. Visit the Universal Property Management website or call us at 603-766-4876 to learn how our experts can simplify all your property management tasks.