By Ron Sudman, CEO, Management One Property Management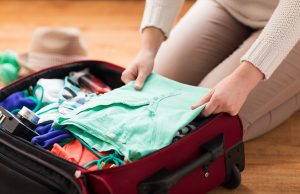 Are you thinking of getting into rental property investing, enticed by the growing popularity of short-term or vacation rentals? Short-term rentals offer opportunities for high returns on your investments, but they also come with certain drawbacks. If you're leaning toward purchasing a property for a short-term rental, make sure to do your homework: There are tradeoffs you might not have considered that may make the short-term rental option less appealing. Here's the lowdown on the good, the bad, and the uncertainty of investing in short-term property rentals.
The Good
The biggest reason property investors are jumping on the short-term rental bandwagon is the high rent they can charge. Instead of a monthly rate of $1,500, you may be able to charge tourists or business travelers that amount for a week. Also on the plus side, you're not stuck for six, nine, or 12 months with a problem tenant or one who is consistently late paying rent. And instead of simply hoping your residents are taking proper care of your investment and you doing an inspection when they move out, with short-term renters continually turning over, you have the opportunity to keep a close eye on your property and keep up with needed repairs and maintenance.
A short-term rental provides many tax deductions — such as advertising and operating expenses — and when the home is vacant, you can offer perks to friends and family by letting them occupy the unit.
The Bad
Because of the constant turnover, a short-term rental property requires a lot more management. Ongoing marketing and advertising costs can take a hefty bite out of your profits, as can associated taxes, licenses, inspections, and permits. You will also need to provide household amenities such as towels, toilet paper, bedding, and utilities and perhaps perks such as bicycles, a boat, or a hot tub that will make your property stand out from the competition, according to the Market Ready blog article.
A short-term rental may drive down the value of your property and surrounding properties due to the transient residents, parking problems, and increased traffic and noise in the area. Because of these issues, some cities or homeowners associations are regulating or banning short-term rentals altogether, so do your research prior to investing.
The Uncertainty
Unlike long-term property rentals, a short-term rental has continual turnover, which means a high level of uncertainty. You need to constantly market and promote your property to make sure it is always occupied. A few weeks of vacancy can seriously eat into your rental income. Also, because of the potential for a city or neighborhood to suddenly decide to regulate or restrict short-term rentals, you never know when you might have to divest.
Although more and more business travelers and vacationers are making the short-term rental a popular option and a potentially lucrative investment opportunity, the costs and risks of this type of investing aren't suitable for everyone. It takes careful research and analysis to mitigate the risks. Typically, the tried-and-true method of building wealth through a portfolio of long-term investment rental properties is the best way to ensure your long-term financial future.